Live Music
We have live music usually a band on a Friday, on Saturday music in the bar from an upcoming artist and on Sundays we have a chill out around 6pm with a local artist.
Live Music at The Bear Marlborough …
The Bear host live music on a regular basis from Lively Rock covers to beautiful Acoustic night nights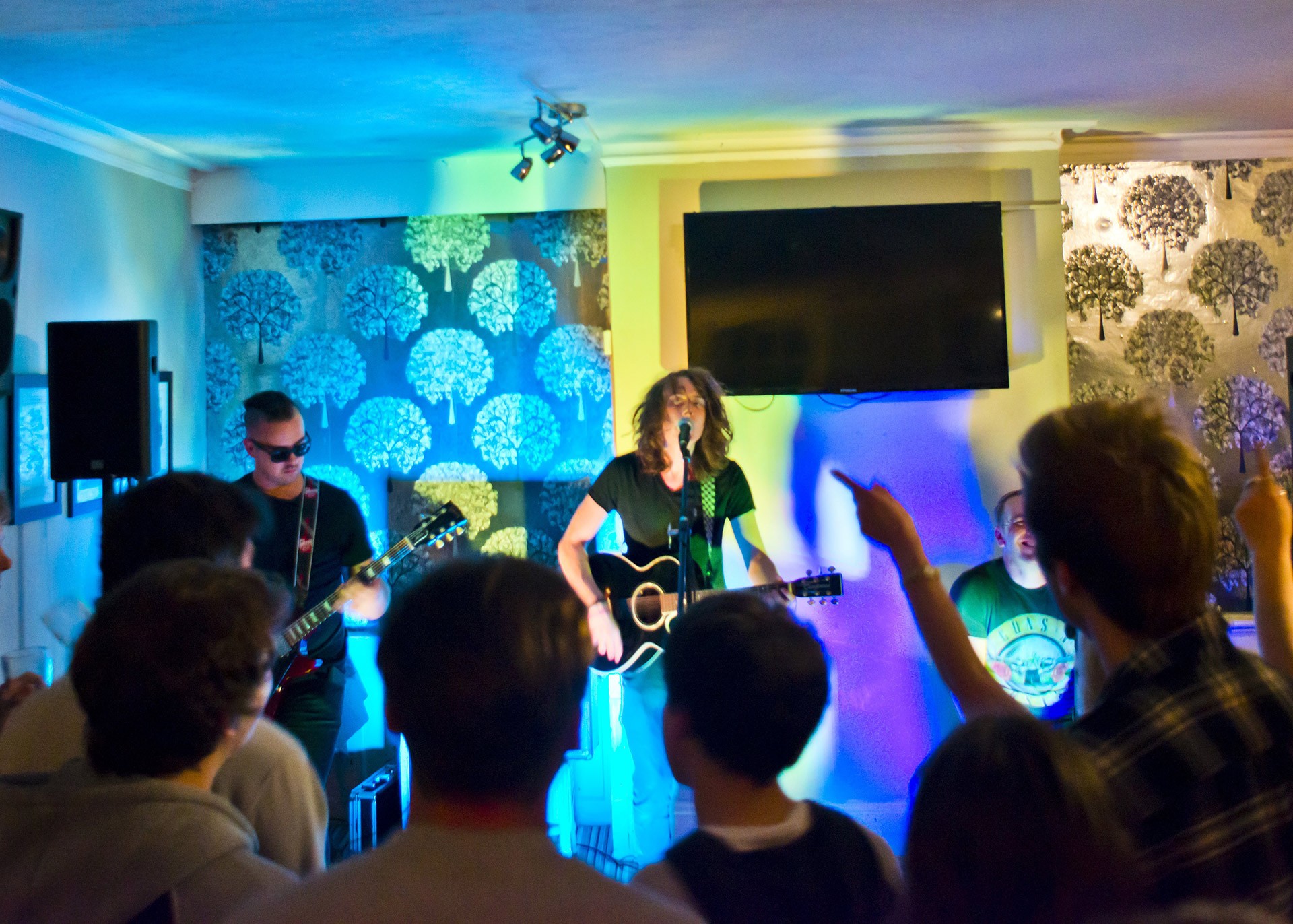 Live Music
We have live music every Friday night and we support up and coming musicians with The Bear Behind one Saturday a month.
Open Mic Night
The first Wednesday of each month we host The Bear open mic night.
This is run by the great Benjie Clements and has lots of amazing people that turn up on the evening and jam away a great night of unmissable music a must event to attend.
We hold chill out Sunday session usually one or two musicians play early evening on as Sunday to finish of your weekend.
May
5th May Jamie R Howkins
6th May People Like us
7th May Lottie
12th May El Toro Band
14th May Jack Moore
19th May Paradox
26th May Alfie Shooting Blanks
27th Pam Gaughran
28May Toxic
June
2nd June Bored Horses
3rd June Simon Hansen
4th June Tayler McNally
9th June Gorge Wilding
16th TBC Burbank this may change
23rd June Son of David
24th june Tasmin quin
25th Lottie
30th June Pavo
July
1 July Humdinger
This is the line-up for the Music festival weekend
14th July
7pm Rohan
8pm Burbank
10-12pm Toxic
15th
1pm Jamie R Hawkins
3pm Jack Moore
5pm Taylor
6pm Mike Barham
10pm Echo
16th
2pm George Wilding
4pm Cathryn York
6pm Gorga Agobar
8pm Bullseye
21st July Paradox
28th Rockabilly Rumble
29th Steve Lowis
August
4th August People like us
5th August Charlotte & Sean
11th August  Bill Cooper & Slight Band
18th  August Gray Smith SOLO
Reserve a Table
To reserve a table,
give us a call on 01672 512134
Address
The Bear Marlborough,
1 High St,
Marlborough
SN8 1AA
Subscribe to our Newsletter
© 2017 The Bear Marlborough